Switch Online's latest N64 game has another major bug
Kirby 64 players are being soft locked during gameplay, marking the latest in a number of issues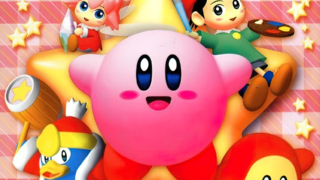 Nintendo Switch Online's latest N64 release, Kirby 64, reportedly has a major bug which is soft locking players during gameplay.
As reported by multiple social media users, Kirby 64's underwater levels are occasionally causing players to becoming stuck in a stun animation, which can only be solved by quitting the level.
Recognised community dataminer MondoMega noted that because the game-breaking error appears to be occurring quite often, it's unlikely to be something that was present on original N64 hardware.
Mario Kart 8 Deluxe - all Wave 1 Booster Course Pass tracks
The Kirby 64 bug is the latest in a line of issues players have discovered with Switch Online's emulated N64 ports, most of which have been graphical issues, but at least one other caused Paper Mario to crash.
The Paper Mario crash was eventually fixed two months after the game was added to the service, but many graphical issues remain in Star Fox 64 and Yoshi's Story. A Dr. Mario 64 issue was fixed with the latest update.
Switch Online's Expansion Pack tier launched in October and was met with frustration from some players due to emulation issues and a lack of features including button mapping.
Some games had a noticeable audio delay at launch, while others suffered from the aforementioned graphical issues such as The Legend of Zelda: Ocarina of Time's inability to properly handle fog.
In November, Nintendo of America's president commented publicly on the issue and said the company was taking criticism of Switch Online's N64 emulation "very seriously".
Nintendo will continue to expand and create new content for its Switch Online subscription service "throughout this year," the company's president said this month.
It's been heavily speculated that both Game Boy consoles could be next to join Nintendo Switch Online's classic games offering, with multiple sources claiming last year that Game Boy and Game Boy Color games were likely to be added "really soon".