Video game preservation charity accuses Nintendo of being 'actively destructive' to game history
The VGHF criticises Nintendo's support of anti-preservation lobbying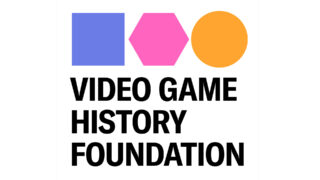 The Video Game History Foundation has publicly criticised Nintendo's decision to close the Wii U and 3DS eShops next year.
Nintendo announced earlier this week that it will cease digital game purchases on Wii U and Nintendo 3DS systems in March 2023.
This will result in around 1000 digital-only games, some of which are exclusive to the Wii U and 3DS, being removed for good with no way to acquire them legally in the future.
The game preservation charity posted a statement on Twitter, accusing the company of not taking sufficient steps to ensure that the games it will be delisting are being properly preserved.
"While it is unfortunate that people won't be able to purchase digital 3DS or Wii U games anymore, we understand the business reality that went into this decision," the statement reads.
"What we don't understand is what path Nintendo expects its fans to take, should they wish to play these games in the future.
"As a paying member of the Entertainment Software Association, Nintendo actively funds lobbying that prevents even libraries from being able to provide legal access to these games.
"Not providing commercial access is understandable, but preventing institutional work to preserve these titles on top of that is actively destructive to video game history.
"We encourage ESA members like Nintendo to rethink their position on this issue and work with existing institutions to find a solution."
The Foundation's founder and co-director, Frank Cifaldi, also took to Twitter to suggest that players should hack their Nintendo systems so they can play preserved backups in the future.
Referring to a previous tweet in which he suggested PS3 owners "go ahead and jailbreak that PS3 and load it with whatever you want" because "they're only delaying pulling the plug later on anyway", Cifaldi added: "Hi, this also applies to the Wii U and 3DS."
"The commercial industry is never going to offer full support of back catalogue games, and our own federal government is making it all but impossible for even libraries to help with access," Cifaldi explained. "No one will save video game history but all of us, and that will never change."
Although Wii U and 3DS users will still be able to redownload their previous purchases for the foreseeable future, from March 2023 it will no longer be possible to buy games on their online marketplaces, Nintendo announced this week.
After this point, some of Wii U's and 3DS's eShop library will still be available as physical releases, or via other systems. However, a significant number of eShop games were only released digitally, and a large portion of these will be platform exclusives. It's these titles that will effectively disappear for good.
Wii U launched in 2012 and sold just 13.5 million units. By 2017, it had been discontinued.
Nintendo 3DS launched in 2011 and sold over 75 million units. It was discontinued in 2020.