Platinum suggests it wouldn't be interested in selling up to Xbox
'Anything that would limit our freedom we would be against.'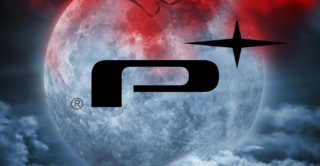 PlatinumGames' studio head has suggested the developer likely would not be interested in any potential acquisition offer from Xbox Game Studios.
However, Atsushi Inaba claimed in an interview with VGC that the Bayonetta studio had yet to receive an official approach from Microsoft.
Xbox boss Phil Spencer has stated multiple times that he'd like to add a Japanese developer to Xbox's first-party studio line-up, in order to create content that better appeals to the Japanese audience.
However, Inaba told VGC that selling the studio at this stage would be "the opposite" of what it's trying to achieve with steps into self-publishing via The Wonderful 101 Remastered, and fully-owned original IP with Project GG.
"I did read some rumours about Xbox wanting to purchase PlatinumGames, and I thought, 'people on the internet write the craziest stuff', because that conversation has not come to our doorstep at all," he said.
"That said, we're not Microsoft, so we don't know what happens behind their doors, we don't know if they had any thoughts about it possibly.
"We've not had any talks like that, but I think even if it was a possibility, we're now going into more independent self-publishing.
"It's not that we're disinterested in Microsoft, but if the relationship were to be us working under their direction, I feel like that would be the opposite of what we're trying to do now and limit our possibilities. Any opportunities that would limit our freedom I think we would be against."
Designer Hideki Kamiya, whose game Scalebound was signed by Xbox and later cancelled, joked: "Maybe somebody reminded them that I'm still at the studio, and they were like, 'right then, forget that! We're not going to acquire them!'"
Speaking in a revealing interview with Gamertag Radio earlier this year, Phil Spencer said Xbox's market position in Japan "isn't acceptable" and pledged to do "a much better job" in future.
Spencer added that while the public will still see Japanese games announced that aren't on Xbox, – "and I cringe every time that happens" – he feels that it's in a better position than it was five years ago.
He pointed to the number of Japanese-published games Xbox was able to show at E3 2019, which included From Software's Elden Ring and Sega's Phantasy Star Online 2.
Xbox consoles have typically struggled in Japan and are regularly among the lowest selling games hardware in the region.
According to market research company IDC, Xbox One has made just 0.3% of its global sales in Japan. In Famitsu's latest annual sales report for 2018, it's claimed that Xbox One sold just 15,339 units during the entire year (compared to 1.7 million for PS4 and 3.5 million for Switch).
Asked how Xbox could improve its position in Japan, Bayonetta designer Kamiya said he felt Microsoft "could do more to market towards actual Japanese gamers' tastes" for their console.
"I would say that ever since the Xbox has been introduced to the Japanese market it's always felt like something foreign and far away. It doesn't feel like it's ever been cultivated for Japanese tastes," he said.
"It reminds me of the NES and Super NES days when I had to go to these really niche game stores to get foreign games you could only get through import. They weren't localised to Japan or anything, they were just imports that you were kind of buying just to have this rare token as a gamer."
Inaba added: "I agree with the foreign feeling nature of the hardware, but I also admire that Phil wants to try hard in Japan. I would love to give him some advice, but I also feel that the success route into Japan has not always been about having the best hardware.
"Sometimes it's about familiarity. The biggest exception is the iPhone, but that was able to break in because it just took the world over – and it's not easy to make something of that momentum every day. It's a tough question that I don't know the answer to."