Platinum dispatches Wonderful 101 backer codes and acknowledges Switch error
Developer looking into blank Switch codes issue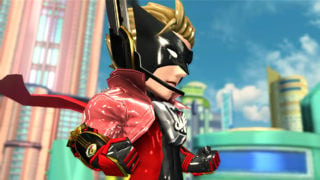 PlatinumGames has dispatched The Wonderful 101: Remastered download codes to backers of its Kickstarter campaign.
The majority of fans have been able to play the game immediately. However, some have reported receiving blank Nintendo Switch codes or ones that don't allow them to play the game immediately.
Platinum acknowledged the blank code issue on Friday and said it was working on getting working Switch codes out properly.
The Wonderful 101: Remastered's will be available for general purchase digitally from May 19 in the US, May 22 in Europe, and June 11 in Japan.
The crowdfunded game, which raised some $2.2 million from over 33,000 Kickstarter backers, will be released for Nintendo Switch, PlayStation 4 and PC via Steam.
PlatinumGames recently delayed the remaster's physical release date in North America and Europe due to disruption caused by the coronavirus pandemic.
In North America, the title's boxed release has been pushed back from May 19 to June 30, and in Europe it has slipped from May 22 to July 3.
While Platinum said backer rewards "are being given the highest priority", distribution issues mean backers who chose physical versions of the title could now receive it after it goes on sale in stores.
To compensate for this, all physical version backers will be sent a Steam code for the game so that they have the option of playing it at the same time as backers who bought the digital version.
Plans for an Xbox One version of The Wonderful 101 Remastered were cancelled because it was considered too expensive to bring the game to Microsoft's console.